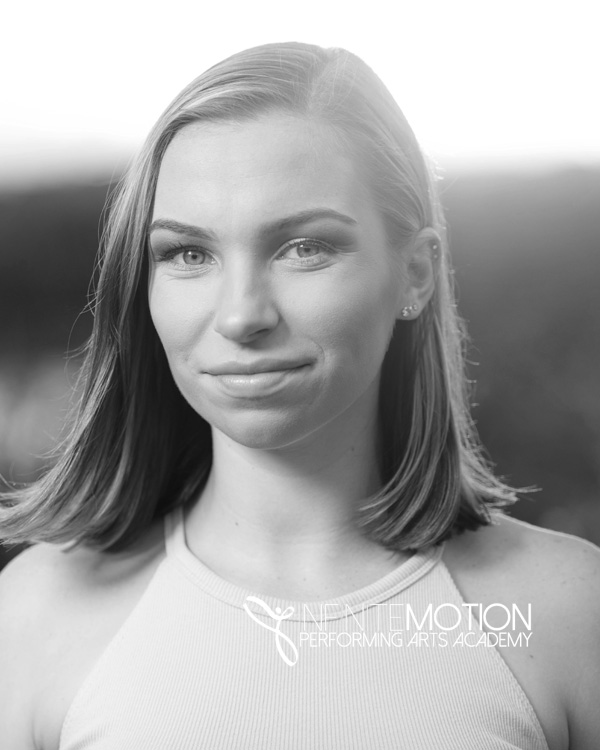 MEGAN began her dance training with Project Moves at The Gold School in Brockton, Massachusetts at 12 years old. She graduated magna cum laude with a BFA in Dance, BA in Dance Studio Teaching, and business minor from Montclair State University. Megan has had the privilege to dance in works by Tyce Diorio, Teddy Forance, Mark Morris, Stacey Tookey, Bill T. Jones, Abby Zbikowski, Christian Von Howard, and Frederick Earl Mosley.
In 2018, she received Montclair State's College of the Arts Cento Amici Scholarship, as well as the Student Government Association's Outstanding Transfer Student Scholarship. She is a member of the National Honor Society for the Dance Arts and graduated with honors from the organization. Megan also received Montclair State's College of the Arts 2019 Department of Theatre and Dance Service Award.
Megan is excited to begin her first season at Infinite Motion this year!